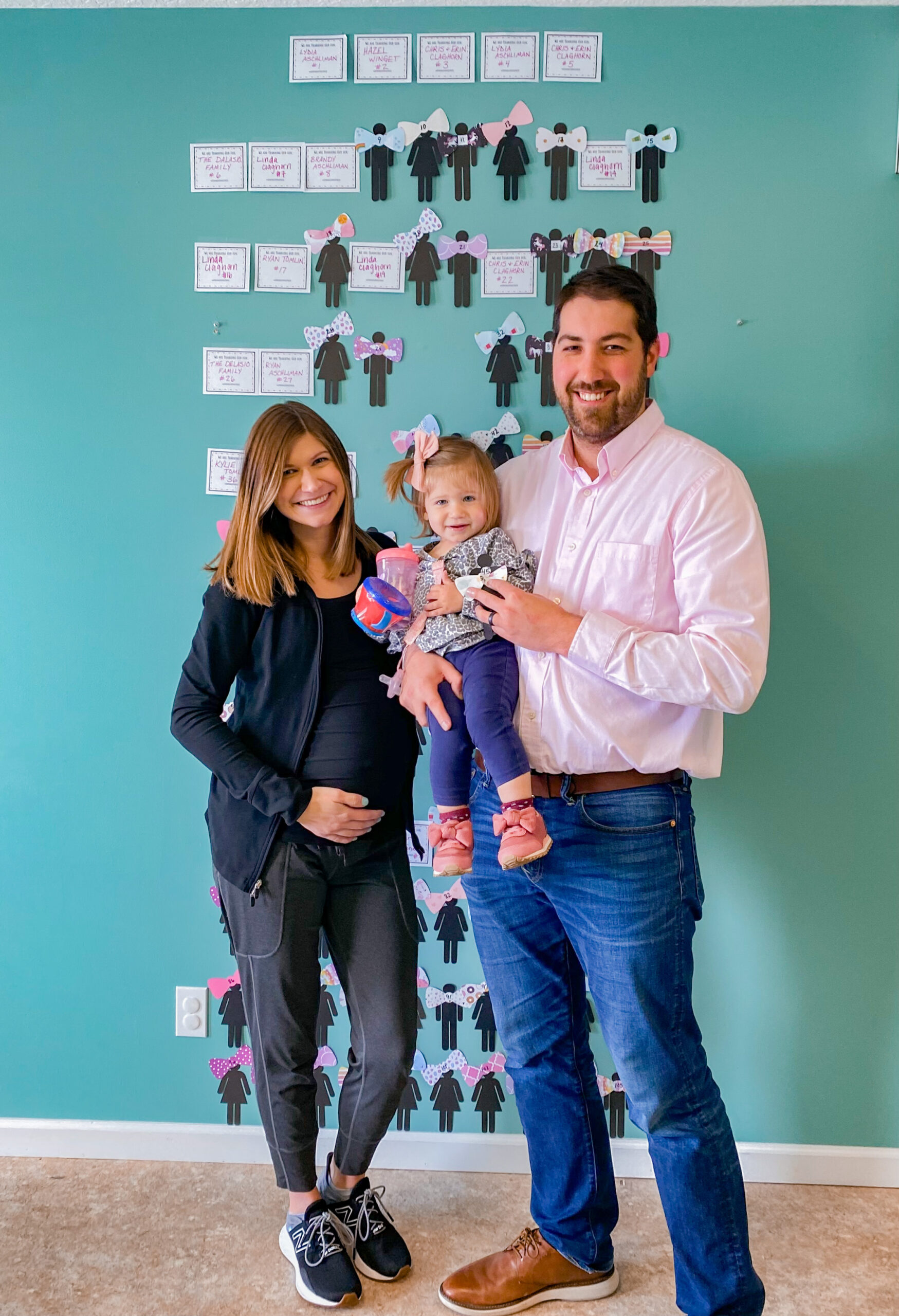 Bow Campaign Recap
July 20, 2022
Are You Doing a Shadow Activity?
September 8, 2022
The Odd Duck
For years now, we've realized that Helping Hands doesn't "fit in". We are like the odd-looking duck sitting apart from the crowd of other ducks. We almost look like a duck, but there is something that's a little off. (Maybe it's because our feathers are pink, we don't know.) Can you picture it? We've seen this when we've attended Pregnancy Help conferences, we notice it when we go to non-profit meetings, shoot, we even found ourselves identifying with things at a Homeschool Convention this year. And yet, there isn't a single category that we completely fit into.
Ten years ago, Brandy founded Helping Hands on three principles. Everything, and she means everything, we do would be to build relationships with the people that walk through our doors. Secondly, we would serve the whole family: women, AND their significant others, and ANY children they brought with them, no matter the age. Lastly, we would incorporate Jesus, and our faith, in everything we did. And little did she know that those seemingly small things would send us down a different path than most.
Is this bad? No, it's just different, just like the duck. But as a result, sometimes we think it's hard for people to understand who we are and what we do. So, here are ten things that set us apart from other Pregnancy Help organizations, other family-centered organizations, or non-profits:
We love Jesus. And not only do we love Him, but we want others to come to know Him too. We can give and help all day long, but if a person doesn't know Christ, it's all meaningless.
We have no limit or stipulations on how long we will serve a client or who that client is. They can travel from anywhere and we will serve them. They can be pregnant, not pregnant, in an abusive relationship, have teens or toddlers, be here for three months or three years. It doesn't matter; we will build a relationship with them for as long as they desire.
We think fathers are just as important as mothers. We have services that are specific to men only, as well as others that involve both partners.
We decide how our programs and services are run. Who is in office, policy changes, government mandates, or funding, does not impact the quality or quantity of our programs and services, we do.
We don't just advocate for the unborn baby. Our belief, from the very start, is that if you advocate for the unborn child, but do nothing for the mother or father, then how are you helping the child? If we want to turn the destruction of the family unit around, then the whole family needs to be served.
The majority of our funding comes from local businesses, churches, and individuals. The only government subsidy we receive is for referrals to us through the Department of Child Services for our Parenting in Progress class. Otherwise, we rely on local support and help to carry out our mission.
We aren't just a pro-life organization; we are a pro-abundant-life organization. That means whether it is an unborn child or a 100-year-old person, we find value and worth in that person. We hold a strong belief in John 10:10, which clearly tells us that God desires all people to have abundant life through Him.
We are growing. Our goal is to never be status quo. We have a strategic plan, we set goals, we make plans, the Lord makes things happen.
We desire to see the whole family thrive. By building relationships and providing meaningful instruction for the children we care for, during the times their parents meet, we are investing in our community's future, and intervening in generational cycles.
We aren't just another community service. We are a community, a family. We feel deeply for what others feel, we become friends, we do life together. Although people may walk through our doors seeking assistance, they walk out a part of our lives. That's the Helping Hands difference.
We are different, and you know what? We love it! We're now at ten years in the making and we are looking to continue to grow.